Katy, Texas that is. He he he he.
Sassy blonde fingering herself and sending it to a 15-year-old on Snapchat. Well, did she put funny animated faces on her grille?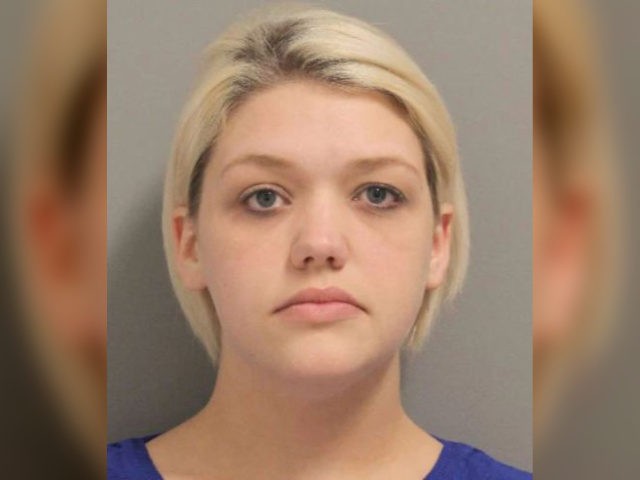 Quote:
A Texas high school teacher is on the wrong side of the law after she allegedly sent a 15-year-old student a Snapchat
video of herself masturbating.
Police arrested Kelsie Rochelle Koepke, 25, of Katy, Texas, on Wednesday and charged her with one felony count of online solicitation of a minor and one felony count of having an improper relationship with a student in connection with the incident.
Authorities began investigating Koepke, whom officials say worked as a paraprofessional at Paetow High School, on February 28 after A STUDENT (rat) saw a series of inappropriate social media posts between a 15-year-old classmate and the teacher.
The 15-year-old boy reportedly told investigators that he met Koepke in October 2017 at a school function, where she asked him to add the Snapchat user name "Momma K" to his contact list so they could keep in touch.
Momma K will be lower case bitch in the slammer. The STUDENT (rat) should be pistol whipped until he's sterile.
This should also help all of us at .net to forget the manly carpet muncher in the previous HFT thread.